Training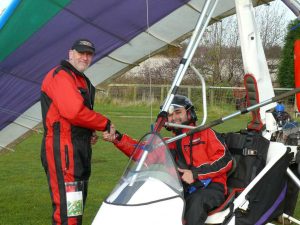 The school offers training for the grant of a National Private Pilot's Licence with a microlight rating. We have three instructors and training is offered in both flex-wing and fixed-wing microlights.
The minimum number of hours to gain an unrestricted licence is 25. However, most people take longer. The number of hours depends on natural aptitude, frequency of lessons, previous flying experience and, most importantly, age. Training is conducted according to British Microlight Aircraft Association (BMAA) requirements. More information regarding what is required to gain a pilot's licence is available on the BMAA website. On completion of the course, a pilot must pass a General Skills Test with an examiner.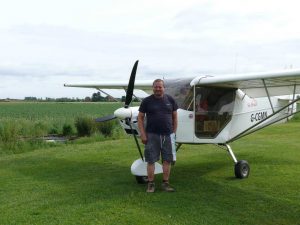 It is also necessary to pass five multiple-choice exams (air law, principles of flight, meteorology, navigation and human performance limitations). The exams are straightforward and within the grasp of anyone prepared to put in a little effort. The Microlight School runs ground-school night classes throughout the winter.